Attorney Profile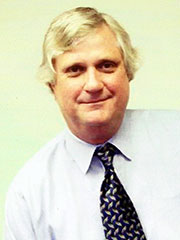 Education
Shorter College, Rome, Georgia (1964-1965)
Baylor University, Waco, Texas (B.A. in English) (1968)
Baylor University School of Law, Waco, Texas (J.D. cum laude) (1974)
Editor-in-Chief, Baylor Law Review (1974)
As Editor-in-Chief, in addition to serving as Editor, I assisted in planning and organizing the first medical-legal symposium of its kind on "Death with Dignity," which featured nationally known experts on passive euthanasia. The symposium issue of the law review was cited by the appellate court in the landmark Karen Ann Quinlan case.
Law Related Employment
Private law practice
1981-present
Attorney General of Texas
Chief, Consumer Protection & Antitrust Division and Attorney-in Charge, White Collar Crime Unit (1977-1981); Attorney-in-Charge, Attorney General's Nursing Home Task Force, (1977-1978).
The Consumer Protection & Antitrust Division had primary enforcement responsibility for the Texas Deceptive Trade Practices-Consumer Protection Act. Initially as a staff attorney in the Division's Houston office, the work involved preparing and prosecuting cases against companies and individuals that conducted their businesses in violation of state law. Upon moving to Austin as Chief of the Division, the responsibilities included managing and supervising the work of approximately 25 attorneys and various other support staff who were located in the headquarter's office and six regional offices, supervising the work of the White Collar Crime Unit, organizing and managing Attorney General John Hill's Nursing Home Task Force (which was composed of approximately 20 professionals, including attorneys, investigators, a nurse, social workers, and a CPA). I also continued to handle litigation including serving as lead counsel for the State of Texas in the "Mystery Money" case about which Calvin Trillin published an article in the New Yorker magazine which was reprinted in Mr. Trillin's recent book, Trillin on Texas.
Federal Trade Commission
Bureau of Consumer Protection (Investigator/ Consumer Protection Specialist), Washington, D.C. (1971-1972)
The Bureau of Consumer Protection, Division of Special Projects, had primary responsibility for enforcing the Truth-in-Lending Act and the Fair Credit Reporting Act. As the only investigator in the Division of Special Projects at that time, the job involved investigating cases (most of which were national in scope) for prosecution by attorneys, helping to organize the Commission's first public hearings on the Fair Credit Reporting Act, and processing consumer complaints.
Professional licenses held
Supreme Court of Texas
United States District Courts - Northern and Western Districts
United States Supreme Court
Activities
Editor-in-Chief, Caveat Vendor (Quarterly publication of Consumer Law Section, State Bar of Texas) (1980)
Chairman, Consumer Law Section, State Bar of Texas (1982-1983)
President, Texas Consumer Association (1984)
President, Texas Consumer Rights Action League (1991-1994)
President, Alert Texas, Inc. (1995-2004)
"Citizen Trustee" (Appointed by Governor Ann W. Richards to investigate the nursing home industry and those who regulate it) (1991-1992)
Council Member, Consumer Law Section, State Bar of Texas (1978-1995)
Member, Travis County Bar Association
President, Bastrop County Bar Association (2013, 2014)
Member, City of Bastrop Parks Board (2012-2014)
Member, City of Bastrop Impact Fee Committee and Planning and Zoning Commission (2014-2016)
Author, Dramaturge, "The Killing of Deputy Sheriff Isaac 'Bose' Heffington", Bastrop Opera House (2014)
Author, Dramaturge, "Who Killed William Gamble Griffon?", Bastrop Opera House (2015)
Author, Dramaturge, "The Shooting of Richard Armstrong Shirley", Bastrop Opera House (2016)
Author, Dramaturge, "The Shootout at Cedar Creek: State of Texas v. Orange W. Wicks", Bastrop Opera House (2017)
Author, Dramaturge, "A Perfect Murder in Smithville? The State of Texas v. Rosa Waybourn", Bastrop Opera House (2018)
Author, Dramaturge, "The Disappearance of Little John Henry Owens", Bastrop Opera House (2019)
Author, Dramaturge, "A Blood Feud Comes to Bastrop: The Killing of Arthur Burford", Bastrop Opera House (2020)
City Attorney, Bastrop, Texas (2016-2017)
President, Bastrop Opera House (2016 - 2021)
Call today
Law Office of David F. Bragg
A Professional Corporation
Bastrop, Texas 78602
Telephone: (512) 581-0061 (Austin metro)
Telecopier: (512) 581-0245 (Austin metro)
Email:  dfbragg@sbcglobal.net